Chiropractic Management of the Immune System & Diagnosis
and Treatment of the Lymphatic System Seminar
.
Presented By: Todd Overdorf D.C. & Harry O. Eidenier III
December 12th & 13th Greenville, SC
Saturday Program Description with Dr. Overdorf:
Lymphatics & Retrograde Lymphatic Technique
Central Nervous System Lymphatics
Thoracic Diaphragm
Inflammation and Acute Phase Reactants
Ileocecal Valve
Sunday Program Description with Harry O. Eidenier III:
Pinpoint underlying blood chemistry imbalances that are implicated in chronic health conditions and how to apply targeted nutritional supplementation to balance blood chemistries.
Gastrointestinal and Digestive Health
Acid/Base Balance
Cholesterol
Thyroid Dysfunction
Iron Metabolism
**CEU's approved for by Logan College of Chiropractic: 12 hours for NC, SC, and GA
Registration / Payment Options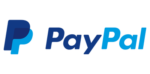 Doctor Registration: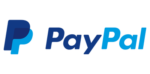 Student Registration:
Check payments can be made payable to
Dr. Todd Overdorf
and sent to our office at
1459 Stuart Engals Blvd. St 201
Mount Pleasant, SC 29464.
SEMINAR LOCATION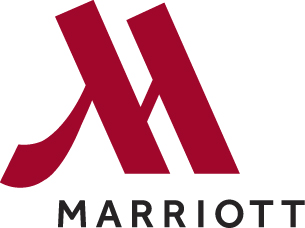 Springhill Suites by Marriott
200 E Washington St
Greenville, SC 29601
Phone: (864) 720-2901
SESSION DATES
Saturday, December 12th &
Sunday, December 13th 2020
Saturday 8-5pm
(Lunch included on Saturday)
Sunday 8-12pm
Dr. Todd Overdorf completed three years of study at the University of Southern Indiana and then matriculated to Logan College of Chiropractic in St. Louis, MO where he obtained his bachelors and doctor of chiropractic degrees. He holds diplomate status from the International College of Applied Kinesiology (ICAK), Chiropractic Board of Clinical Nutrition (CBCN), and the American Association of Integrative Medicine (AAIM). Dr. Overdorf teaches certification courses in Applied Kinesiology and also sits on the International Board of Examiners for the ICAK. He has taught hundreds of doctors and students the art of manual muscle testing as a way of neurological assessment and diagnosis.
Harry O. Eidenier III is going into his 29th year as President of Viotron International Distributor for Biotics Research products. Harry has been mentored by some of the world's most renowned nutritional experts and is dedicated to educating other healthcare professionals in the nutritional industry. Harry has done numerous lectures on blood chemistry and nutritional interpretation for the MAC. He has also hosted numerous teleconference series on the latest health-related topics. Previous topics include: Liver Dysfunction, Basic Neurology & Nutrition, Heavy Metals, Hormones and Cholesterol.